Gummy and The Doctor
We're also on PH and Ao3!
---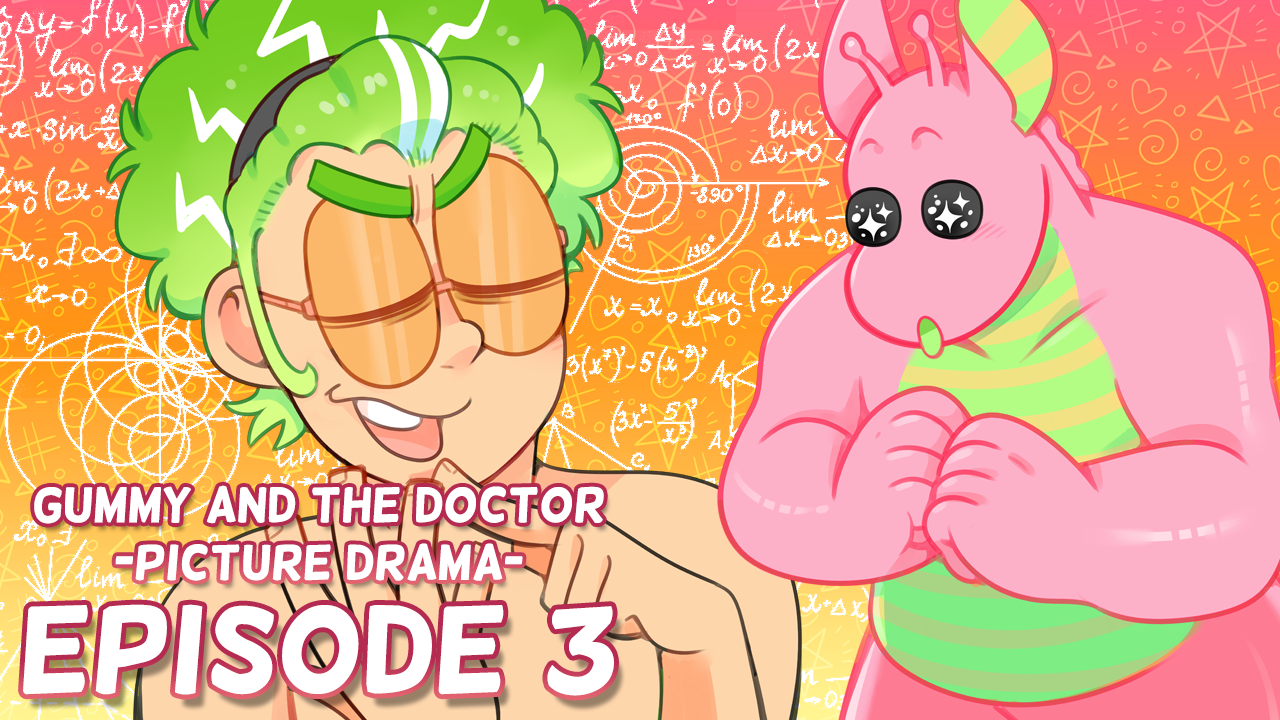 Hey all! Since Episode 3 just came out (we're in the processing of updating it here too) now is a nice reminder that we also upload to Pornhub and to Ao3 if you prefer something a little less raunchy. (Our Twitter is also a great place to enjoy extra art work and other, more frequent updates.)
Itchio is a little harder to use for video projects like ours, but we're making it work! We're a really small, indie team so we always appreciate stuff like comments, good ratings, and shares around, so please do give us some love on the various places where the project lives-- if you've got the time! Happy Pride btw!

Comments
Log in with itch.io to leave a comment.
You could also upload these videos on e621
Nope! They don't allow "non-animated audio content" aka stuff that's limited animation. Content like ours is not allowed because it isn't "animated" enough. (Trust us, we looked into this. It's a bummer because we know we'd be a good fit.) But hey, if you can find an admin who can tell us themselves that we wouldn't be taken down or banned, we'd consider using the site. Otherwise, it's a place that doesn't want us. 😭

Dawn, i'm sorry to hear that, i didn't know there was a required level of animation to publish on a site. I love your animations, it's just unfortunate you couldn't publish on e621
LOL! That's the thing though, this isn't technically an animation at all! We do have animated pieces of the episode, but we've purposefully never sold this series as "animated" because it simply isn't-- so we can't fault them for that rule! It's just unfortunate cuz I'm sure some people on the site would love the series: but I can't lie, I'm not missing how transphobic places like that can be. 😂💦 I get some of the meanest comments around when my work is re-posted to places like that, it's rough!