Gummy and The Doctor
Re-Casting Computer: OPEN CALL FOR A NEW VOICE!
---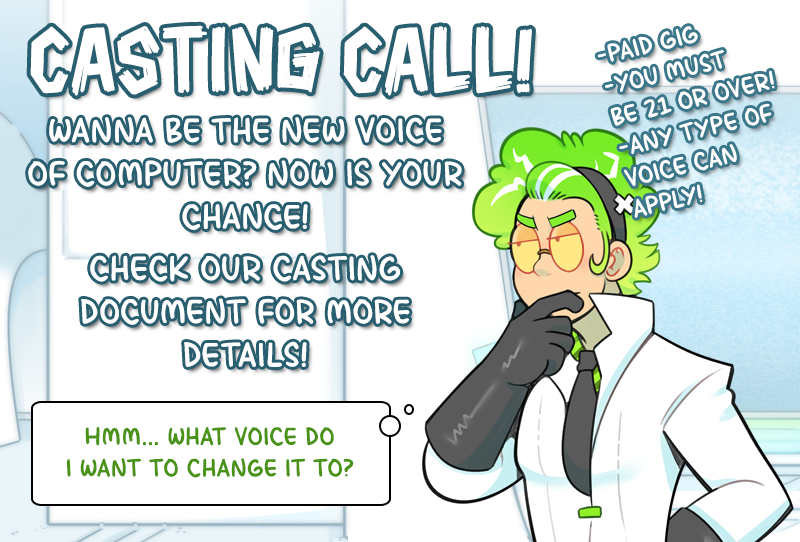 That's right! We're re-casting Computer*, so now is your chance to be a part of the show! 💻
Full guidelines on how to apply can be found here! (Due August, 23rd)
*As a quick note: if you auditioned for Computer before, feel free to send your stuff in again-- just make sure you've got the updated lines included! Thanks all, we're looking forward to hearing from everyone!